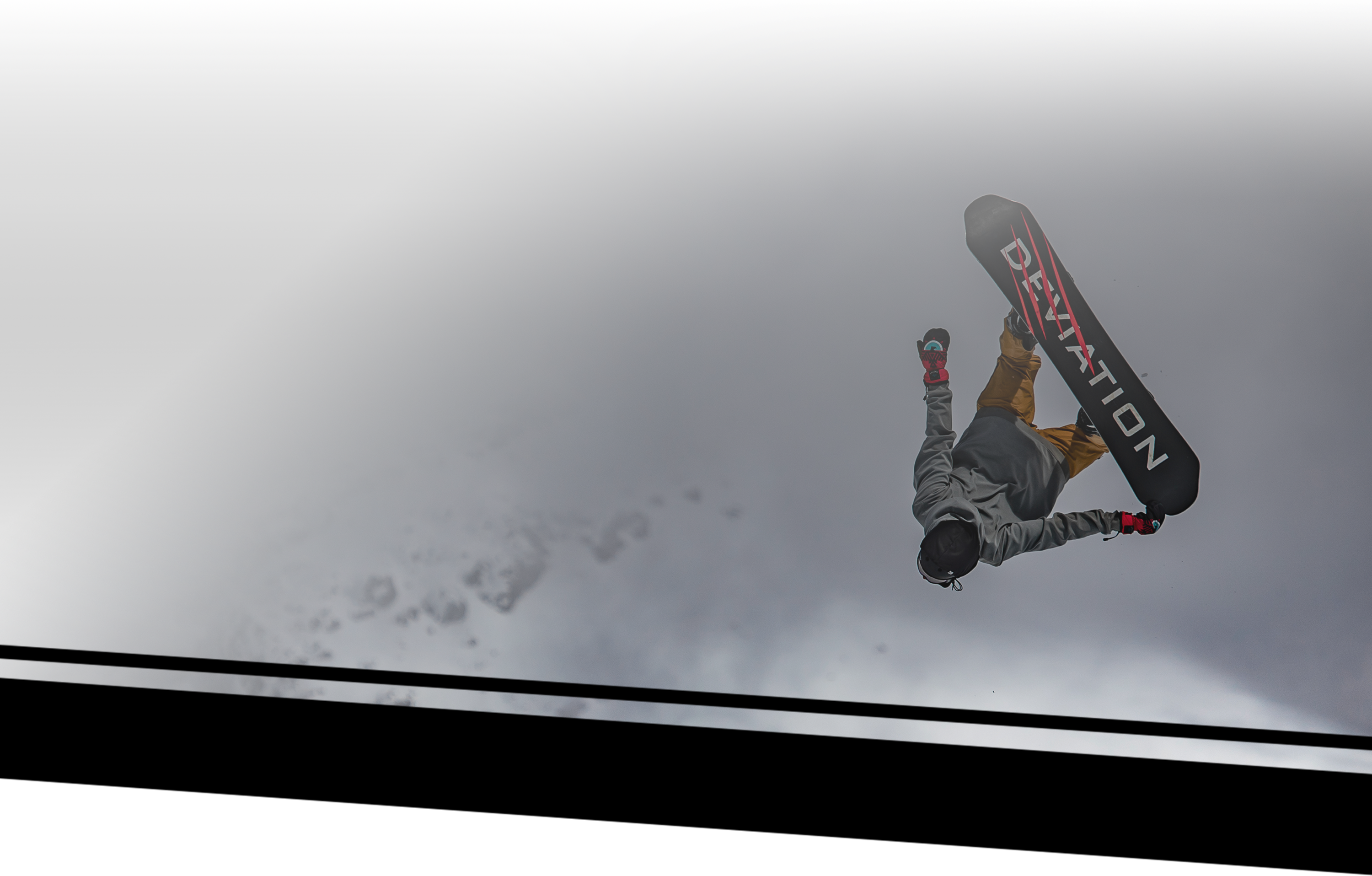 CUSTOMIZE




YOUR DREAM SETUP



WHY CUSTOMIZE?


This is the year to treat yourself to your custom, dream setup.
2020 has been a challenging year without compare. You deserve your Dream Setup. It's easier than you think, it's more affordable than you think, and it's quicker than you think.
It's easier and more affordable than you might think.
Historically, custom skis and snowboards were 3 or even 4x more expensive than stock products available in your local store and took forever to create. Not any more. Through innovative technology and Deviation's unique approach to ski and snowboard design, you can now have your one-of-a-kind, high performance set-up for a similar price as the mass produced equipment, and get them made in a few weeks.
The big brands are trying to dictate to you what you should ride.
That's lame. Don't follow the herd. Have your new skis or snowboard be as unique and creative as you are.
---



Choose Your Adventure
With three paths to create your Dream Setup, it's easy to get started.
  LIMITLESS POSSIBILITIES

Dream Setup
STARTING AT $1,000

SHIPS IN 6 WEEKS OR LESS
---
Our mad scientists will work with you to create your Dream Setup—anything from a custom flex to different shapes, constructions, and profiles are possible. You can even work with our artists to turn your graphic idea into rideable art.
Everything in Made by Me™ plus:
✓

Custom graphics

✓

Custom construction

✓

Custom fit and design
Made By Me™
STARTING AT $599

SHIPS IN 4 WEEKS OR LESS
---
Want a ride that's truly your own without breaking the bank? With our Made By MeTM path, you can choose a graphic from our gallery, your flex from our flex options, and even add a custom message to make a statement.
Everything in Ready Made plus:
✓

Pick a graphic from our gallery

✓

Add a personal message

✓

Choose your flex
Ready Made
STARTING AT $349

SHIPS IN 2 WEEKS OR LESS
---
Our Ready Made path features a hand selected graphic by our team that you will find displayed for each product and an optimized flex pattern designed to satisfy most riders. They are ready to ship   and are offered at our most affordable price.
Ready Made graphic and flex plus:
✓

Choose your size

✓

Choose your model
Stories That Inspire
Cat Skiing For A Cause With The Children's Cancer Association.
---
Deviation Works recently teamed up with Mt. Bailey Cat Skiing and Diamond Lake Resort to donate the weekend of a lifetime for a few lucky grand prize winners during the annual Children's Cancer Association Wonderball event. This lucky group of friends and family each made a set of custom skis along with riding along on a one of a kind cat skiing experience with Deviation Athletes. .
Past and Present Brand Collaborations
Deviation collaborates with a variety of for-profit and non-profit brands to create unique limited edition skis and snowboards that both your supporters and your employees can enjoy.