$150.00
ALL ITEMS ARE UNISEX
POWDER DAY SMOOTHNESS
WITH
CONCRETE VERT GRIP
Everything you love about the smooth yet snappy ride with The Purple Heart Dampening™ (PhD) System on snow is now available for pavement cruising with the Deviation Lab premier design: CRUZ C7A.
This means you can slide into a bowl like butter melting down a hot pancake while locking underfoot grip when you hit the spine for your next transition. Beyond the impeccable engineering, we'd also like to posit that the exposed naturally purple wood may just make for the raddest looking skateboard ever conceived.

SMALL BATCH EXPERIMENTS. SAME CRAFT AND CARE.
"Small batch experiments" are here for a limited time, so grab them before they're gone. Or work with us to lead your own experiment with a custom shape and engineering.
All Deviation Lab designs are hand-made to order for you in our factory in Portland, Oregon by our team of mad scientists and shredders who are obsessed with building the smoothest ride on (and off!) the snow.
"When designing this board I really wanted to make a fun shape that could work well both in park skating and just cruising around. I also wanted the shape to be a little unique but not clash with the recycled snowboard core veneer on the bottom. The board is designed with mellow concave in the nose and tail to help lock your feet but still be comfortable. My favorite thing about the deck is that we can use the recycled veneer as the bottom ply to really show the quality materials that are usually hidden in our snowboards and skis."
-- Josh McCormick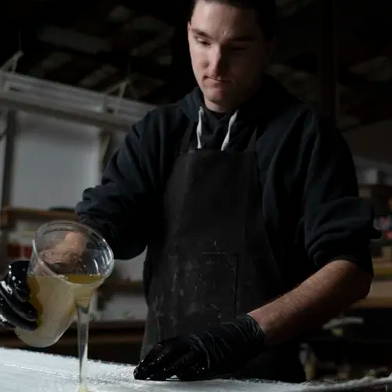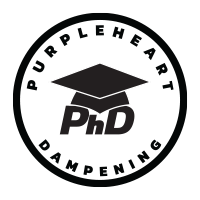 PhD™ SYSTEM
The Purple Heart Dampening™ (PhD) System is the critical element of our all-wood cores delivering unrivaled vibration dampening and absorption for the smoothest ride in the industry. We achieve this by varying the composition of the core from nose to tail focusing the dampening where you want it and keeping the flex lively where it counts underfoot.
UP-CYCLED WOOD CORE
The Cruz C7A was crafted in the Deviation Lab using the same tech we use to build our heirloom skis and snowboards. We've up-cycled ski and snowboard PhD™ core scrap wood, allowing for reduced production waste without compromising our dedication to craft and perfectionism.
Our grip tape design reflects the core window found on all Deviation skis and snowboards without compromising underfoot stability.
28"L // 8.5"W // 7 Ply
Please allow 2 weeks for shipping Ready Made products, 4 weeks for Made by Me custom orders, and a timeline for Dream Setup custom products will be provided as part of your proposed design.
Approximate values for ski shipping boxes:
Shipping Weight: (Product Weight) + 1 kg
Dimensions: (Length of ski +10cm) × 16 × 16 cm 
Approximate values for snowboard shipping boxes:
Shipping Weight: (Product Weight) + 1 kg
Dimensions: (Length of Snowboard +10cm) × 36 × 11 cm